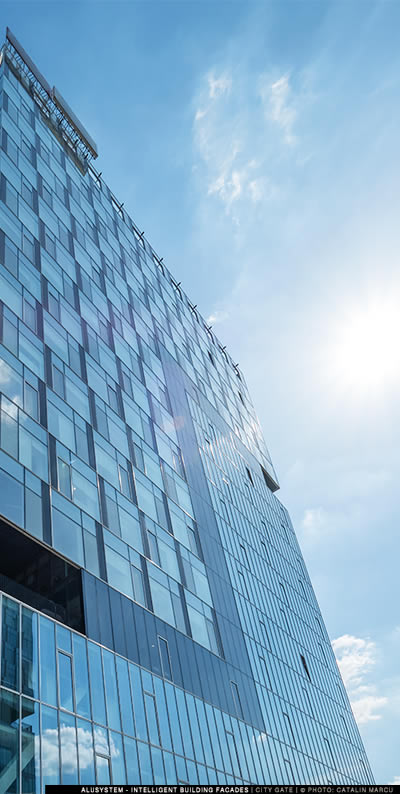 Alusystem is part of Bog'Art Group, one of the leading Romanian contractors, specializing in the design and production of high quality façades and curtain walls for civil and industrial constructions.
Our company was founded in 2003 and has demonstrated a dynamic evolution to date, thereby gaining a good reputation on the Romanian market. Taking into account the company's annual turnover, Alusystem can be rightly considered market leader.
With a young management team and highly qualified personnel, our company has quickly diversified its construction-related activities, demonstrating a solid understanding of the market's needs.
Our mission is to design and build innovative and cutting edge architectural buildings and spaces.
Our goal is to provide design and manufacturing solutions which meet our clients' most stringent demands through close collaboration with architects and designers from the earliest stages of project planning.
Providing high quality services for architects, designers, and clients, is the defining value of our philosophy. Everything we do is oriented towards our clients' satisfaction, through continuous innovation.
Our ability to plan and organize even the most complex building works, along with quality controls at every stage, is the key to maximizing the efficiency of every one of our projects.